Our ever growing beach Restaurant is becoming one of Protaras most popular venues to hold your parties. Christening parties, birthday parties or any other special occasions.  Our Restaurant  with impressive and memorable sunsets , green grass, with beautiful sea view, a top local chef and a wonderful team of professional and friendly staff, the restaurant has proven to a be the ideal location to celebrate your special event.
For information and prices please contact Mr Marcos at 99552682.
Music
In case you wish to have music at your party, you can until Midnight time.
We can offer a few places where you can have your Parties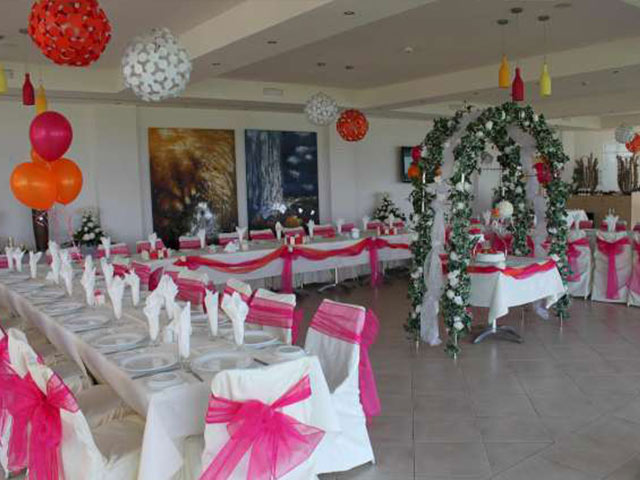 Cafeteria
The most suitable and popular is Cafeteria exclusive room, which holds up to 100.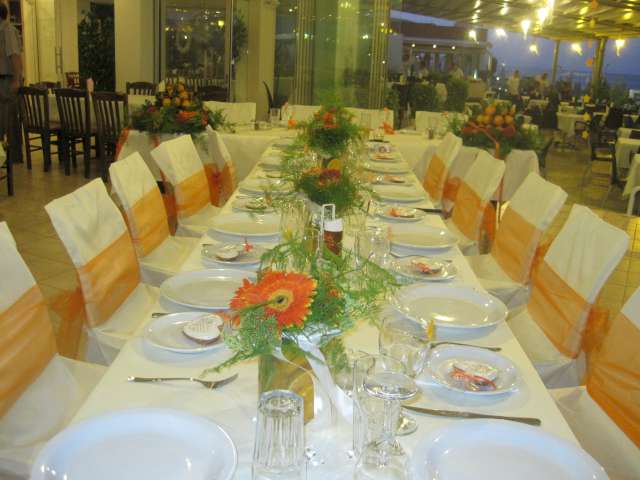 Restaurant
The Restaurant's main function room which holds up to 200 people.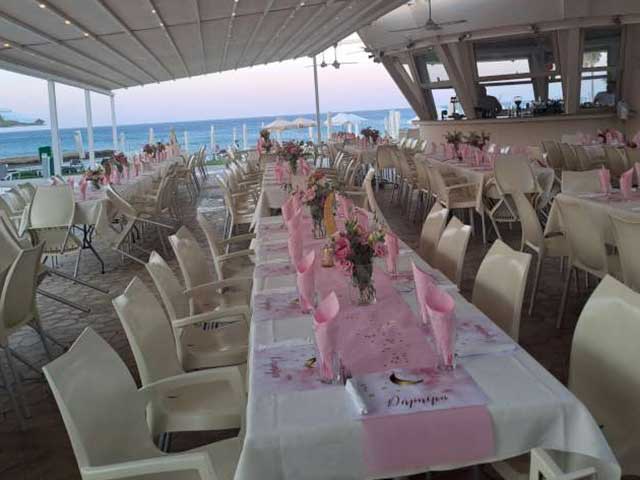 Pool Area
Another popurar place is the Pool Bar Area which holds up to 200 people.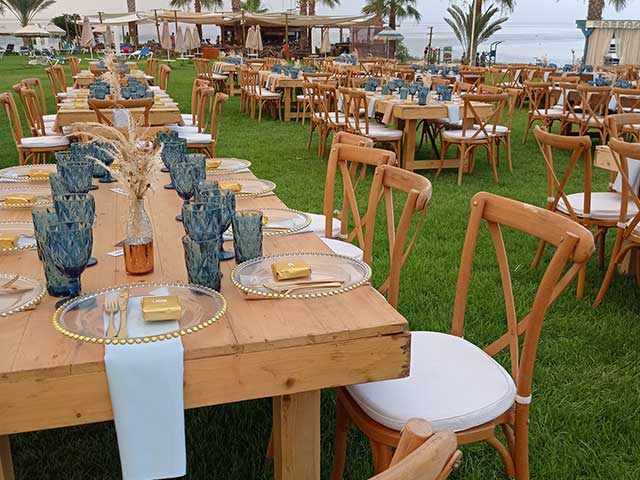 Grass Area
Another popurar place is the Grass Area which holds up to 300 people.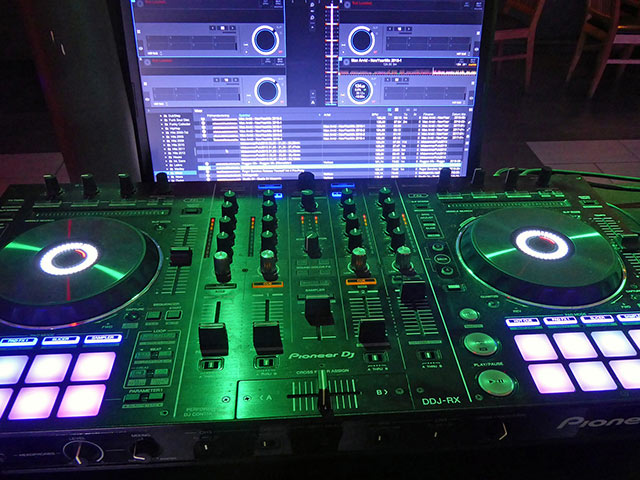 Dj Available
300 Euro for 4 hours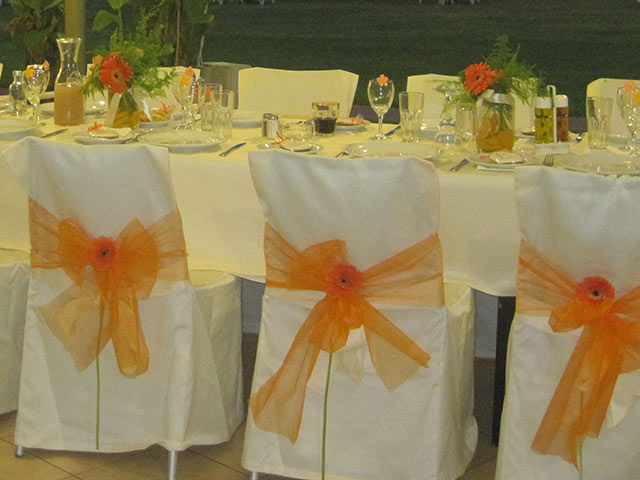 Chair Covers Available

White and ivory chair covers €2.50 each. Chair Bows €1.00 each.