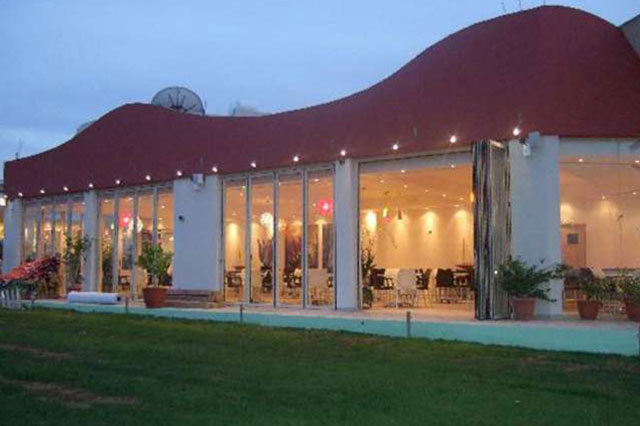 The cafeteria is situated between the pool bar and the restaurant offering snacks and refreshing drinks.
Sitting in rattan sofas here you have the chance to relax surfing in the internet for free since all our areas provide free wifi, or enjoy a drink with partner or friends as you listen to the sound of the sea under the clear blue sky .Here you also have the chance to try a big variety of delicious snacks, cocktails and ice-creams.
At the cafeteria the management can also undertake arrangements for special parties, special events and Weddings.(For more information for all these please look at the website side menu ).
The cafeteria has a big screen TV and you can watch anything you wish for!